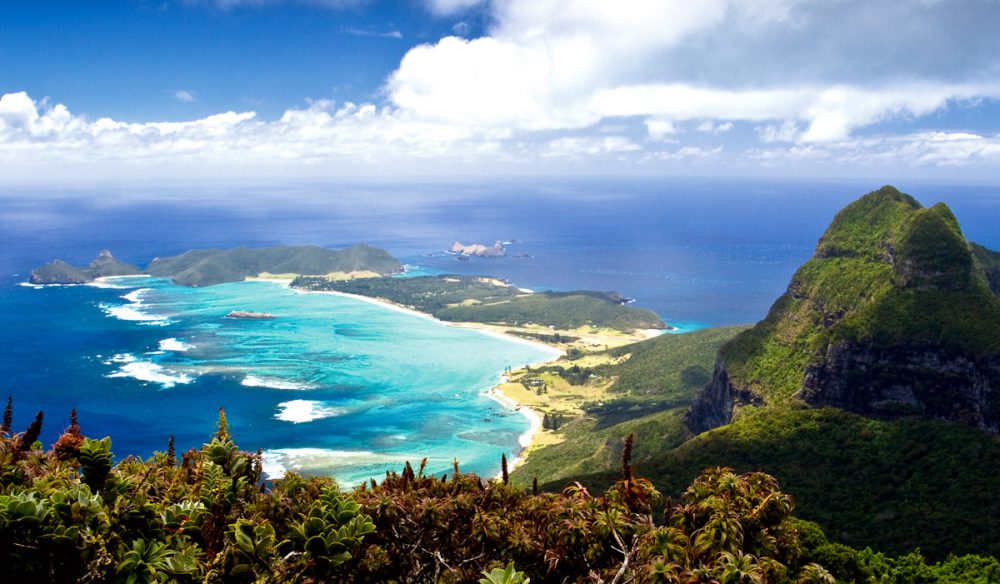 I like to play around with Google Earth. Geography has always fascinated me, and I enjoy "exploring" with Google Earth.
During one of my "explorations" about a year or two ago, I came across a small island off Australia: Lord Howe Island.
Located about 370 miles east of Austalia, it is considered by some to be the most beautiful island in the Pacific. It is a very small island, only about six miles long and one mile wide at its widest point. There is a local population of less than 400, and no more than 400 tourists are permitted on the island at any one time.
Twelve miles southeast of Lord Howe Island lies one of the most distinct land masses in the world: Ball's Pyramid. It is the highest volcanic stack in the world, jutting 1844 feet into the air. It is all that remains of a massive volcano formed over seven million years ago.
I've been to several islands in the Caribbean, but never to one in the Pacific. I may have developed my fascination for Pacific islands from the movies:
Most people live on a lonely island, lost in the middle of a foggy sea… most people long for another island, one where they know they would like to be….
Sooooo…I'll never get to Bali Hai, and I'll never get to Lord Howe Island. But it's nice to think about from time to time.